South African President Cyril Ramaphosa has met leaders of the country's main political parties and has appealed for solidarity in the fight against coronavirus.
At a news conference, opposition politicians confirmed they were backing the government's efforts.
But the interim leader of the Democratic Alliance, John Steenhuisen, urged the government to do all it could to protect jobs and limit the damage to the already struggling economy.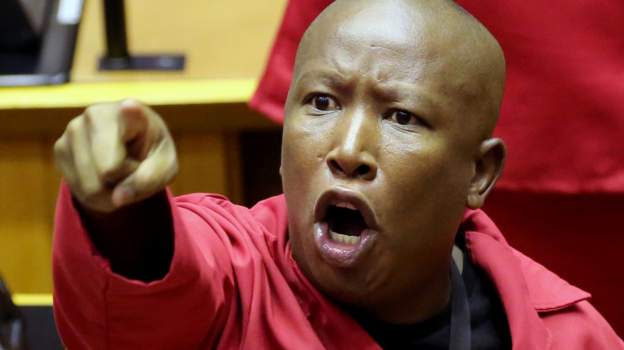 Another opposition leader Julius Malema, a staunch critic of the president, asked all South Africans to fully co-operate with the government.
The Economic Freedom Fighters (EFF) party leader also urged private hospitals to help saying this was not a time to make profit.
South Africa has seen another jump in cases – with 116 now confirmed.
COVER PHOTO: There are fears the outbreak will hurt South Africa's already struggling economy